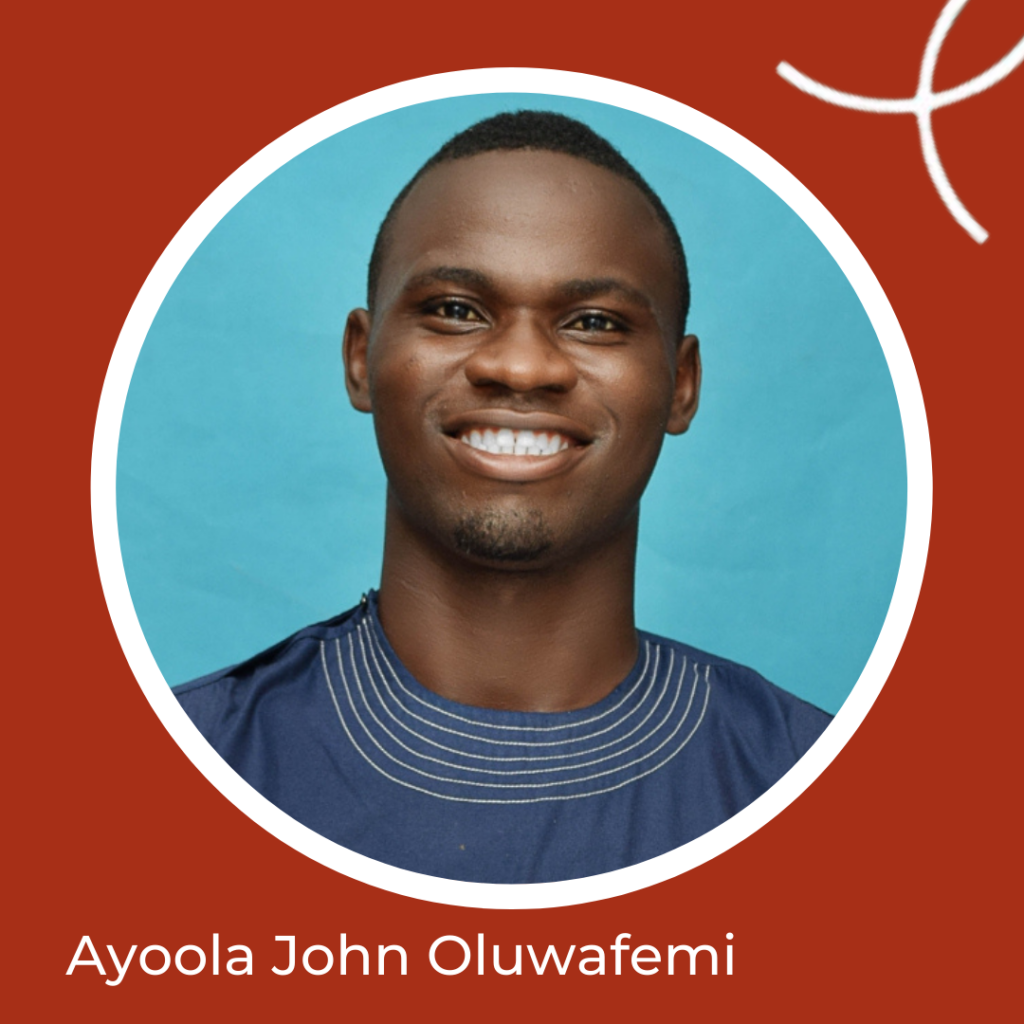 Ayoola John Oluwafemi
Nigeria
John is currently a student at the University of Ibadan undergoing a Master's program in Forest Biometrics. He has been privileged to work with Skool Media as Hub Manager, and as an ambassador to several programs and projects such as the International Astronomy and Astrophysics Challenge, the International Youth Math Challenge, thought for food, Diamond challenge, Beyond school community challenge, and the World Literacy Foundation. He has won several awards and gained several recognitions including the Teacher Achievement Award in 2019 and 2020, the Active Citizenship in Education Award in 2020 and 2021, the IYMC Ambassador Excellent Award in 2019 and 2020, the Empowering Young Community Leaders Award, the International Educator of the year 2021 Award, the TSL 2021 International Schools Essay Competition Teacher Champion, the Virtual STEM hub Program Award, and the 2021 International Essay Contest for Young People Award. John has also been a speaker on Quality Education at the 1st International SDG Conference.
"Build New Nigeria Network (BNNN) is a youth-led NGO whose aim is to help the less privileged to have access to quality education through ICT skills to ease their learning process. This initiative started on Facebook because of a lack of funds to create events on September 16, 2016, and proceeded to public schools in Ogbomoso in 2018, and continued on this mission in Daura, Katsina State Nigeria because they lack access to ICT which is useful for them. BNNN has trained over 7,000 students in public schools across Nigeria on ICT and mentored a set of students to produce torchlights using waste bottles to reduce pollution. Currently, BNNN provides secondary school students with virtual learning because of the pandemic situation the world is experiencing now.
The efforts to see that students learn beyond the four walls of the classroom is the reason BNNN is working with some students from George Green Baptist College, Ogbomoso to bring about solutions in the health sector. The solution is known as "Medx" which is a website to try and stop the use of medical paper records in hospitals and also to stop the waste of time searching for cards in the hospital".