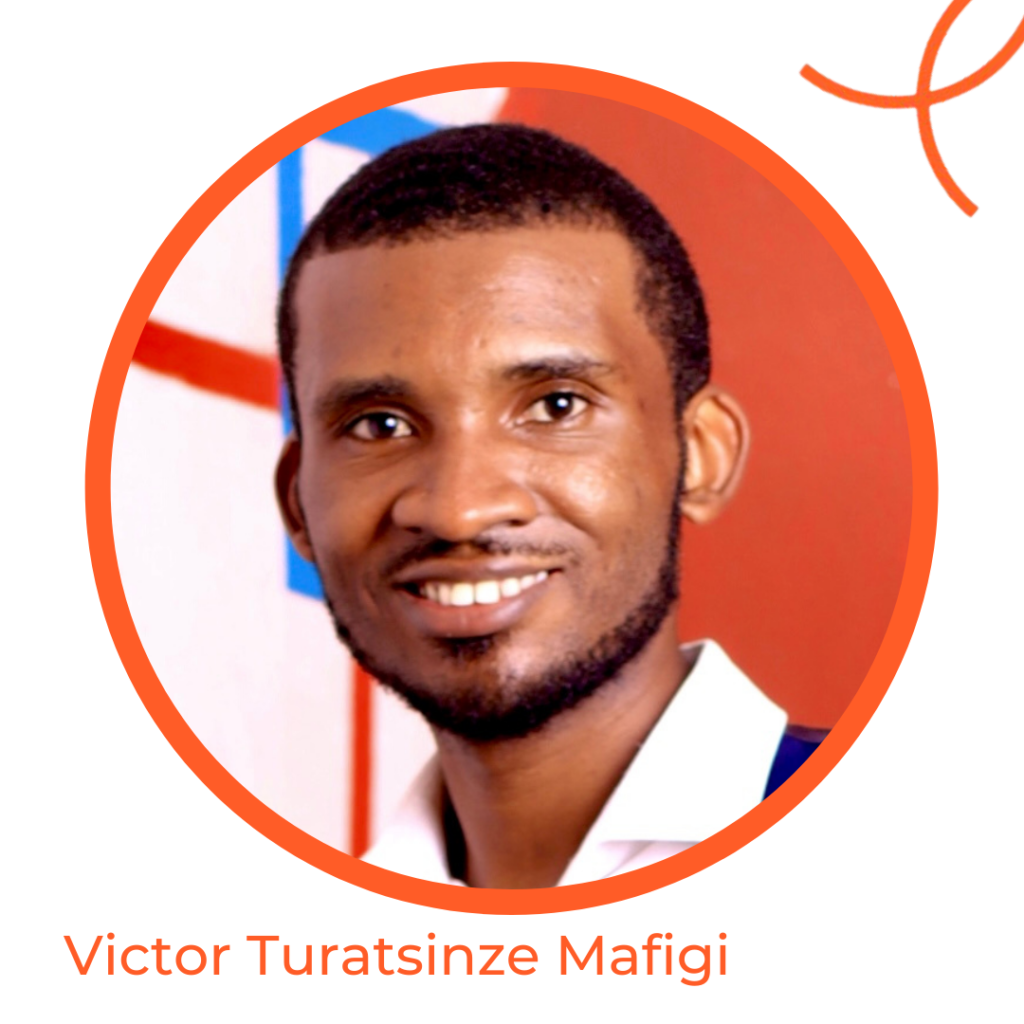 Victor Turatsinze Mafigi
Uganda/Congo
Victor studied math and physics at secondary school but couldn't proceed to the university and so he rather went to study social entrepreneurship at SINA. From there, he co-founded "Opportunigee" and then "Unleashed (Potentials in Motion)". He has now spent 5 years working with young refugees and has impacted more than 500 lives directly. He is a storyteller, an artist, a social entrepreneur, a life and business coach, an ILO- Start and Improve Your Business and social cohesion and a peaceful coexistence trainer. He loves learning and sharing his experiences and in the future, He aims to write books but also to expand the work he is doing with Unleashed to other communities in Uganda and Africa because he has experienced how life-changing it is.
"Unleashed (Potentials in Motion) has been operating since 2018 to empower and educate the young refugees and host community in leadership, skills development and social entrepreneurship. We are engaged in 3 SDGs which are quality education, no poverty and sustainable communities but we extend our reach to other SDGs through different social projects/enterprises that emerge from Unleashed; for example, "Botanica repellent" that produces a mosquito repellent jelly to fight against malaria and mosquito bites, "Moddahlys" that educate girls and women in sexual and reproductive health while equipping them with craft and tailoring skills, "Parfruita" that produces nutritious organic juice, "Refugees Global Talent" that organized edutainment art festivals, "Oxygen tournament" that educates communities using sports tournaments, "KilimOasis" that trains farmers in business management and link them to financial assistance, seed companies and market, "Ripple Credit Union", "Nutridef" and many more.

Our vision is the achievement of self-sustainable and self-resilient refugees and host communities. We are happy that we have been able to help the refugee youth change their mindset toward themselves, opportunities and Africa. Where they thought there are no opportunities, they created them and are able to expand their comfort zone, overcome their fears and grow their responsibilities toward themselves, their communities and towards Africa".